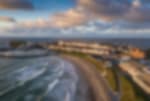 At the heart of Portrush by the Sea
We are a vacation rental company offering fantastic apartments in Portrush
At Portrush by the Sea, we can help you find a cozy vacation rental for you, your family, and friends at an ideal location within Portrush. Our vacation rentals are built to meet different clients' needs. Hence, we give you the option of choosing one you like, depending on the available features or amenities. All our vacation rentals are affordable. We care about each piece of your stay.
Why choose Portrush by the Sea Holiday Rentals?
Our properties are all located in the heart of Portrush, within walking distance of the town's many attractions, including the beaches, the harbor, and the Royal Portrush Golf Club. All of our properties are fully furnished and equipped with everything you need for a comfortable stay, including linens, towels, and kitchen appliances. We offer flexible booking options to suit your needs, with short breaks and weekly rentals available. Our team is dedicated to providing excellent customer service and is always on hand to answer any questions or concerns you may have.
Book an amazing stay in one of Portrush's finest holiday lets. Whether it's a staycation, long awaited family reunion, or a corporate trip, we ensure your stay is filled with the highest level of hospitality. A carefully curated collection of properties in safe and historic Portrush neighborhoods ensure we have something to remember for all travellers and group sizes.
For convenience, we provide kitchen appliances such as coffee makers, kettles, utensils, and bottle openers for all our guests.
Surf the internet all day using our free, fast internet. With us, you'll never have to be bored while on vacation.
Our bathrooms are always sparkling clean because we want you to enjoy the best.
For Booking & Information: