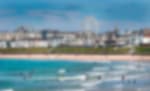 At this artistic workshop you'll be working towards the creation of your own masterpiece, which will always remind you of your time spent on the beautiful Causeway Coast.
You'll be met by the artist, Frankie, at her studio. You'll have time to get to know each other and the other guests over tea with homemade scones and jam. Frankie will then give you an outline of the experience, including a brief presentation on the intuitive process of 'mark-making' (the use of various lines, dots, marks and patterns to create an artwork).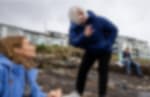 Iconically Homegrown…. Distinctly Northern Irish…. A Place Where Legends Are Made….
The International North West 200 is Ireland's largest outdoor sporting event. The first event's organisers could not have imagined how the event would grow over the years. In 1964, the North West 200 event was handed over to the Coleraine & District Motor Club Ltd who continues to run the event today.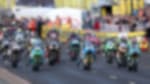 Super Cup NI, formerly called the Northern Ireland Youth Soccer Tournament and the Dale Farm Milk Cup, is one of the world's best international youth football tournaments held annually in Northern Ireland.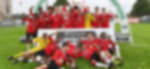 Ireland's biggest air show. Coast Road between Portstewart and Portrush, Northern Ireland.