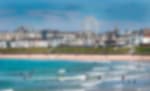 Portrush and the surrounding area offer a wide variety of restaurants to suit all tastes and budgets. Here are a few options to consider:
1 Harbour Road, Portrush, County Antrim, BT56 8DF
Located in the center of Portrush, this popular bar and restaurant serves a variety of dishes, including pizzas, pastas, and burgers. The Ramore has a cozy, laid-back atmosphere and is a great place to relax and enjoy a drink with friends.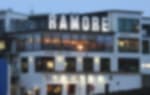 21 Ballyreagh Road, Portrush, County Antrim, BT56 8LR
Located in the Portrush Atlantic Hotel, The Tides Restaurant is a fine dining establishment that serves a range of dishes made with locally-sourced ingredients. The restaurant has an elegant atmosphere and is a great choice for a special occasion or romantic meal.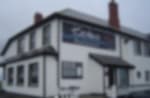 1 Causeway St, Portrush, County Antrim, BT56 8AB
55 North is a Modern 150 seat capacity restaurant in a stunning location overlooking Portrush East Strand, offering a range of contemporary eclectic cuisine.
Freshly prepared food using only the finest local ingredients. Enjoy your meal in comfort whilst taking in the the magnificent coastline and beaches that form the backdrop to the restaurant in Portrush. There is also a Bistro and Coffee shop downstairs.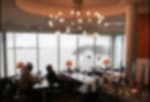 S Pier, Portrush, County Antrim, BT56 8FN
Babushka Kitchen Cafe - fresh coffee, food, cakes, ice cream, natural drinks, teas, kombucha.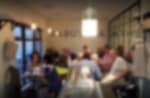 Portstewart Strand, Portstewart, County Londonderry, BT55 7PG
Located on the beach at Portstewart, Harry's Shack is a laid-back seafood restaurant with a menu that features locally-caught lobster, crab, and mussels. The outdoor seating area offers stunning views of the beach, making it a great spot to enjoy a meal while watching the sunset.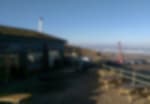 47 Main Street, Portrush, County Antrim, BT56 8BL
By forging strong links with domestic, individual, artisan brewers, Kiwi's Brew Bar is able to source suds that you simply can't get elsewhere along with the best known beer brands. The vast bottled beer selection can be perused through the doors of several chillers situated on both sides of the bar, but a better bet is to ask the knowledgeable and friendly staff for suggestions.
If beer is not your thing, Kiwi's Brew Bar also has local craft cider and gin on offer as well as quality wines and Prosecco. Feeling hungry? They've also got an incredibly tasty range of good, honest pub grub on the menu too.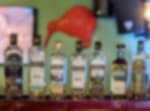 39-41 Main Street, Portrush, County Antrim, BT56 8BL
The Atlantic Bar and Lounge has been a stalwart of the underground music scene for the past 40 years, not just for the North West, but for bands and musicians right across Northern Ireland - offers Live Music, Bands and DJs every week.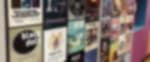 15/17 Causeway Street, Portrush, County Antrim, BT56 8AB
The property is located in the centre Portrush, Co Antrim. The north coast town is a popular resort very popular with tourists and golfers as it is well known for its beaches and Royal Portrush Golf Club.