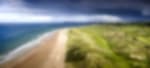 Reviews from previous guests
We loved the apartment and will be back!
"The view. Comfy bed and blackout blinds"
- Roisin
Exceptional
"Great location, clean and accommodating"
- Suzanne
Kids loved it and wanted to stay for longer
"Beautiful view plenty off space for our family 2 adults 3 kids not far from the town easy to get too"
- Laura
Very spacious & comfortable apartment
"The apartment was the perfect size for our family of five. The location is excellent, a five minute walk from Currys funpark & the beach."
- Marlene
Just perfect.
"This place is perfect for families. The views are amazing !!!! Everything was perfect !!"
- Ruth
Beautiful, clean and great wee spot for a short stay
"Lovely place for two, really handy to everything. owner had everything covered and we had everything we needed and more"
- Tracey
Comfortable flat in Portrush
"Nice wee flat near all local amenities. Comfy bed and good shower. Helpful host. Kitchen had good selection of utensils etc."
- Catriona
Relaxing home from home experience
"Perfect location, very clean and comfortable. great communication with owner who was lovely and helpful."
- Aimee
We had a lovely time with everything in easy access
"Very good location, well equipped . Good all round base."
- Myra
Brilliant
"View was amazing, apartment was beautiful, and had a extension lead that took every sort of charger mains"
- Tracey
Everything you really need with central location
"Location was great only couple mins from beach or town center, decent lounge area for evenings and decent TV with likes of Netflix ideal with smaller kids"
- Dean
Home from home
"Very clean and has everything you'd need! good location, staff/owner is very helpful and answers any questions you have. we will definitely be back"
- Vicki
Great apartment and nice owner
"The apartment was centrally located and the owner was so kind and helpful. Apartment was very clean and warm and had a great view of the sea from the back window. We would definitely stay here again."
- Winters
Exceptional
"So clean, so handy, such a comfy place to stay couldn't have asked for better"
- Karlie
Perfect family friendly stay
"Property was clean and tidy and central to all places."
- Sarah
Enjoyable, comfortable and stress-free. I look forward to staying there again in the very near future
"The property is at the top of the apartment building offering views of the Atlantic Ocean and the nearby beach. Idyllic enjoying the view from the kitchen window while eating at the breakfast bar. Everything I wanted was catered for which meant it was a home (with a great view) from home. Its kitchen is better equipped than my own! Even sauces, sugar, salt and pepper were in the cupboards as well as butter and milk in the fridge. Comfortable settee and chairs were a welcome way to relax after exploring Portrush. The bed was equally comfortable with quality sheets and duvet. Host Peter was professional before, during and after my stay and, although I didn't require his assistance while in his apartment, I felt he was on-hand to sort issues. Car parking is right outside the property and is the perfect distance from the town centre to avoid fees and the dreaded traffic queues that can often happen. The apartment is also ideally situated to the town's railway station."
- Gavin
Home from home
"Location and Facilities are great. Very homely feeling."
- Brian
Had a fabulous break away with my daughter and grandson
"Great location. Clean"
- Sandra
A great place to stay to explore the area, near public transport and good value for money
"Was excellent self-catering flat in brilliant location especially if, like us, you have no car. Public transport , the town centre and beach and Lidl a short walk away. Is (just) big enough for 2 and a child who slept on the comfy sofa bed.Good electric shower."
- Harold
We enjoyed our stay in Portrush and touring the Causeway Coast
"The property was well situated for touring the coast."
- Georgina
Seaside town
"Nice ground floor flat with everything you need, in an excellent location. Was worried about road noise but very quiet in back bedroom. Peter was polite and helpful. Security deposit refunded before we'd even got home. Easy access with key box and beverages and biscuits supplied on arrival."
- Michele
Great Weekend Getaway
"Fantastic accommodation. Spotless clean, comfortable, with all mod cons. Excellent location. Perfect for myself and my young son. I will definitely book again in the near future. We really enjoyed our stay. Booking was easy and Peter was always on hand should we have needed anything. "
- Magee
Excellent, will definitely stay again
"This was a great apartment to stay in. Centrally located."
- Trudy
Very good
"Very well located between two beaches."
- Frits
Great stay, excellent location, and well worth the money
"The location, having a late night walk along the beach when your apartment was just around the corner, the wi-fi, and having Netflix and Amazon prime on TV, the host was so friendly"
- Mcelvogue